Ellie Goulding - Higher Than Heaven
Marmusic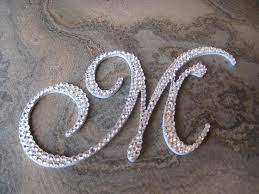 01.Ellie Goulding - Midnight Dreams 03:13
02.Ellie Goulding - Cure For Love 02:58
03.Ellie Goulding - By The End Of The Night 03:09
04.Ellie Goulding - Like A Saviour 03:40
05.Ellie Goulding - Love Goes On 03:52
06.Ellie Goulding - Easy Lover (Ft. Big Sean) 03:36
07.Ellie Goulding - Higher Than Heaven 03:29
08.Ellie Goulding - Let It Die 02:47
09.Ellie Goulding - Waiting For It 03:19
10.Ellie Goulding - Just For You 03:06
11.Ellie Goulding - How Long 03:38
12.Ellie Goulding - Temptation 03:03
13.Ellie Goulding - Intuition 03:13
14.Ellie Goulding - Tastes Like You 03:13
15.Ellie Goulding - Better Man 02:53
16.Alok x Sigala x Ellie Goulding - All By Myself 02:52
There are few artists who can reliably deliver a
club anthem quite like Ellie Goulding. The British
singer-songwriter has racked up scores of hits over
the years, defined by big beats, infectious synths
and her signature smoky vocals. Her fifth album,
Higher Than Heaven is a collection of upbeat and
musically expansive tracks. Goulding brings an
energy and exuberance from the opening notes and
doesnÆt let go for 11 tracks.
Higher Than Heaven is a departure from Goulding's
previous effort, Brightest Blue, which was built on
quiet subtlety and had a more introspective feeling.
It's dialed in right out of the gate with the
synth-driven and beat-forward.