Marmusic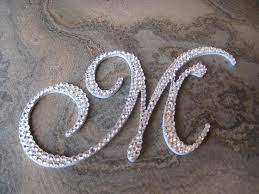 OCTOBER 1968 (54 YEARS AGO)
Traffic: Traffic is released.
# ALL THINGS MUSIC PLUS+ 5/5
Traffic is the second album by Traffic, released in October 1968. It reached #9 on the UK albums chart and #17 on the Billboard 200 Top LP's chart.
In January 1968, after some initial success in Britain with their debut album Mr. Fantasy, Dave Mason had departed from the group. He produced the debut album by the group Family, containing in its ranks future Traffic bass player Ric Grech, while Traffic went on the road. In May, the band had invited Mason back to begin recording the new album.
Mason ended up writing and singing half of the songs on the album (including his biggest hit "Feelin' Alright"), but making scant contribution to the songs written by Jim Capaldi and Steve Winwood. His flair for pop melody had always been at odds with the others' jazz ambitions, evidenced by the dichotomy seen for the songs on this album, and by October he was again out of the band. He would return one more time for a tour and album in 1971 to run out the band's contract.
Considering that Traffic couldn't seem to stay intact for more than a few months at a time, the band's work seems even more remarkable. Recorded in the summer of 1968 and released later that fall, Traffic, the band's sophomore release, stands as the outfit's high-water mark and one of the great rock albums of its time. Clearly, Dave Mason and Steve Winwood had completely different visions for the band, both musically and socially. In fact, Mason had already left the band at the year's beginning, only to return a few short months later. Mason liked to work alone and favored rooted folk-tinged material; Winwood saw the band as a communal affair and leaned toward progressive jazz-influenced music. Of course, the synthesis of these two approaches is what makes Traffic such a terrific album. There's not a weak moment across these 10 songs (augmented on this reissue with three mono single mixes). By fusing bits of country and folk, wisps of psychedelia, and elements of jazz and soul, the album managed to both presage and summarize the ambitious developments of rock music during its most creative era.
The U.A. Man wants some big underground D.J. to write the liner notes. Traffic don't really care whether there are liner notes are not. And I'm just thinking that not enough people know about Traffic. Not enough people have ever driven with Dave, or had him sit on their bed, and play an acoustic, and sing four new songs, and ask if you dig them; and suddenly you don't know how to say "yes" that really means it. Not enough people have ever met Chris Wood, or any other saxophone player free of trying to top "the Bird", or Stilt, or Coltrane; blowing as honestly hard that the roots of his hair fly out. Fewer people have ever seen him sleep. No one else ever went to Birmingham, that weekend with Steve, to see the Cream right after they formed, and at a time when Steve was getting into coming out. Not too many people have seen him play, while too many who have seen him, have not heard him. Too many wonder how Jim can sweat so much, or if the drops will begin to fall off in time. Not enough people know that nothing falls off of Jim out of time.
And the U.A. Man still thinks that some underground D.J. should write the liner notes.
William Ruhlmann, allmusic
After dispensing with his services in December 1967, the remaining members of Traffic reinstated Dave Mason in the group in the spring of 1968 as they struggled to write enough material for their impending second album. The result was a disc evenly divided between Mason's catchy folk-rock compositions and Steve Winwood's compelling rock jams. Mason's material was the most appealing both initially and eventually: the lead-off track, a jaunty effort called "You Can All Join In," became a European hit, and "Feelin' Alright?" turned out to be the only real standard to emerge from the album after it started earning cover versions from Joe Cocker and others in the 1970s. Winwood's efforts, with their haunting keyboard-based melodies augmented by Chris Wood's reed work and Jim Capaldi's exotic rhythms, work better as musical efforts than lyrical ones. Primary lyricist Capaldi's words tend to be impressionistic reveries or vague psychological reflections; the most satisfying is the shaggy-dog story "Forty Thousand Headmen," which doesn't really make any sense as anything other than a dream. But the lyrics to Winwood/Capaldi compositions take a back seat to the playing and Winwood's soulful voice. As Mason's simpler, more direct performances alternate with the more complex Winwood tunes, the album is well-balanced. It's too bad that the musicians were not able to maintain that balance in person; for the second time in two albums, Mason found himself dismissed from the group just as an LP to which he'd made a major contribution hit the stores. Only a few months after that, the band itself split up, but not before scoring their second consecutive Top Ten ranking in the U.K.; the album also reached the Top 20 in the U.S., breaking the temporarily defunct group stateside.
"You Can All Join In" (Mason) – 3:34
"Pearly Queen" (Capaldi/Winwood) – 4:20
"Don't Be Sad" (Mason) – 3:24
"Who Knows What Tomorrow May Bring" (Capaldi/Winwood/Wood)] – 3:11
"Feelin' Alright" (Mason) – 4:16
"Vagabond Virgin" (Capaldi/Mason) – 5:21
"(Roamin' Thru the Gloamin' with) 40,000 Headmen" (Capaldi/Winwood) – 3:15
"Cryin' to Be Heard" (Mason) – 5:14
"No Time to Live" (Capaldi/Winwood) – 5:10
"Means to an End" (Capaldi/Winwood) – 2:39