Marmusic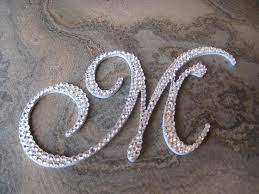 ON THIS DATE (49 YEARS AGO)
August 28, 1973 - Marvin Gaye: Let's Get It On is released.
# ALL THINGS MUSIC PLUS+ 5/5
# Rolling Stone (see original review below)
Let's Get It On is the twelfth studio album by Marvin Gaye, released on August 28, 1973. It reached #2 on the Billboard Top LP's chart and topped the Billboard R&B Albums chart. In 2003, the album was ranked number 165 on Rolling Stone magazine's list of the 500 greatest albums of all time.
Recording sessions for the album took place at various dates from June 1970 to July 1973 at Hitsville U.S.A. and Golden World Studio in Detroit, and at Hitsville West in Los Angeles. Serving as Gaye's first venture into the funk genre and romance-themed music, Let's Get It On incorporates smooth soul, doo-wop, and quiet storm. It has been noted by critics for its sexually suggestive lyrics, and was cited by one writer as "one of the most sexually charged albums ever recorded".
Following the breakthrough success of his socially conscious album What's Going On (1971), the album helped establish Marvin Gaye as a sex icon and furthered his mainstream appeal. It spawned three singles, "Let's Get It On", "Come Get to This", and "You Sure Love to Ball", that each attained Billboard chart success. Let's Get It On became the most commercially successful album of Gaye's recording career, and it further expanded his creative control during his tenure with Motown. Its sexual balladry, multi-tracking of Gaye's vocals, and seductive, funk sound influenced later R&B artists and production.
Relishing the artistic freedom afforded by the success of What's Going On, Marvin Gaye recorded this sultry paean to sex. Where its predecessor relied on complex arrangements, the straightforward sound of Let's Get It On focused attention on its tight rhythms, strong melodies, and Gaye's expressive, nuanced singing. For sheer sensual come-on, it's hard to beat the title track, one of the finest celebrations of the joys of human chemistry ever recorded. But the self-explanatory "Come Get to This" and "You Sure Love to Ball" isn't far behind in terms of passionate execution and visceral impact. Though Let's Get It On has its reflective moments, notably the beautiful ballad "Distant Lover," Gaye's focus is on the here and now, and the intensity of his vocal performances and the silky, fluid feel of the arrangements inform the sensual "carpe diem" philosophy. Just as What's Going On opened the floodgates for political soul music, Let's Get It On defined the "lover man" genre populated by luminaries like Al Green, Barry White, and Isaac Hayes.
ORIGINAL ROLLING STONE REVIEW
"Let's Get It On" is a classic Motown single, endlessly repeatable and always enjoyable. It begins with three great wah-wah notes that herald the arrival of a vintage Fifties melody. But while the song centers around classically simple chord changes, the arrangement centers around a slightly eccentric rhythm pattern that deepens the song's power while covering it with a contemporary veneer. Above all, it has Marvin Gaye's best singing at its center, fine background voices on the side, and a long, moody fade-out that challenges you not to play the cut again.
For the rest of the LP, Gaye uses his voice (in both lead and background) to create a dreamlike quality only slightly less surreal than he did on What's Going On, his very best record to date. But while on the earlier work he sang of the difference between his vision of God's will and man's life, he is currently preoccupied with matters purely secular -- love and sex.
And yet he continues to transmit that same degree of intensity, sending out near cosmic overtones while eloquently phrasing the sometimes simplistic lyrics. But then that should come as no surprise from the man who sang "She makes my day a little brighter/ My load a little lighter/ She's a wonderful one," in a way that made it difficult to remember whether he was singing about God or woman -- and whether he felt there was any difference.
The first side was co-written and co-produced by veteran rock hand Ed Townshend, and it flows with ease, the melodies sometimes underdeveloped, but Gaye's voice, hovering around the falsetto, holding our attention and providing unique transitions in mood and style that happily bring us back to a reprise of the title cut, "Keep Gettin' It On."
Gaye produced the second side, and it is more daring and self-conscious. "You Sure Love to Ball" has the chant-like quality of most of the album but is overdone. What first induces a hypnotic response soon generates simple boredom, as his endless repetitions take on an unpleasantly obsessive quality. Conversely, the slow "Just to Keep You Satisfied" is too blatantly sincere. I prefer the loose sensuality of "Come Get to This," an upbeat song with a dazzling arrangement, devoid of the simplistic elements of some of the material.
Let's Get It On is as personal as What's Going On but lacks that album's series of highpoints. Instead, it ebbs and flows, occasionally threatening to spend itself on an insufficiency of ideas, but always retrieved, just in time, by Gaye's performance. From first note to last, he keeps pushing and shoving, and if he sometimes takes one step back for every two ahead, he gets there just the same -- and with style and spirit to spare.
~ Jon Landau (December 6, 1973)
All tracks written by Marvin Gaye/Ed Townsend except noted.
2 Please Stay (Once You Go Away) - 3:32
3 If I Should Die Tonight - 3:57
4 Keep Gettin' It On - 3:12
1 Come Get to This (Gaye) - 2:40
2 Distant Lover (Gaye, Gwen Gordy, Sandra Greene) - 4:15
3 You Sure Love to Ball (Gaye) - 4:43
4 Just to Keep You Satisfied (Gaye, Gordy Gaye, Stover) - 4:35