Marmusic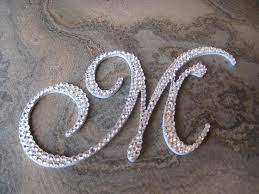 AUGUST 1970 (52 YEARS AGO)
Joe Cocker: Mad Dogs and Englishmen is released.
Mad
Dogs and Englishmen is a live album from Joe Cocker, released in August 1970. It reached #2 on the Billboard 200 Top LP's chart, and #23 on the Billboard Top R&B LP's chart. Three singles reached the Billboard Hot 100 - "Cry Me A River" (#11), "She Came In Through The Bathroom Window" (#30), and "Delta Lady" (#69).
It was recorded live at The Fillmore East, New York, New York on March 27 & 28, 1970. The album title is drawn from the 1931 Noël Coward song of the same name.
One of the first classic post-Woodstock albums, Mad Dogs and Englishmen was recorded at precisely the moment that Cocker and his bandleader Leon Russell found themselves, however briefly, at the epicenter of the rock & roll universe. The big hits here--the juiced-up version of Traffic's "Feelin' Alright," the Memphis soul revamp of the Box Tops "The Letter"--have been ubiquitous for years, and remain as potent as ever. Some of the less familiar tracks are equally rewarding though, particularly the Cocker/Russell duet on Dylan's "Girl From the North Country" (with the composer in attendance), and the obscure early Ray Charles raver "Sticks and Stones." This one-shot ensemble (including veteran British musicians and the cream of then current L.A. sessioneers) was a great band, however unwieldy (twenty-one members!) and we're lucky to have this document of its only tour.
Including, for your delight, Cosmic Kiddies, English Roadies, Children with the Answers, Cooking Italians, Presidents of Recording Companies, Acrobatics and Displays, The Odd Sane Dog, The Space Choir, Assorted Sound Freaks, and All Elements of the Truth.
11th March 1970. Joe Cocker flies into Los Angeles with the intention of recuperating from grueling months on the road and forming a new band to perform with during the coming summer.
12th March 1970. Dee Anthony (of Bandana Management) flies into Los Angeles bearing the tidings that a seven-week Joe Cocker tour, to begin eight days later in Detroit, has been negotiated and advises Joe that the Musician's Union, immigration authorities, and promoters involved should be mightily chagrined (to the point of barring him from performing in America henceforth) should he fail to go through with it.
13th March 1970. Leon Russell, hearing of Joe's plight, offers his services in forming and playing in a band for Joe to take with him on his tour. So great is his prowess on the telephone that, by day's end, ten musicians have been assembled and rehearsals begun.
14th March 1970. Some three hundred people turn out to watch the new band (which now includes eleven singers as well as ten players) rehearse for twelve hours on the A&M sound-stage.
15th March 1970. Another twelve-hour rehearsal is held and a private airplane is hired.
16th March 1970. Eleven more rehearsal hours are put under the collective belt.
17th March 1970. Yet another marathon rehearsal is staged, this one recorded in its entirety, with "The Letter"/"Space Captain" single resulting. The entourage, henceforth known as Mad Dogs & Englishmen, now numbers thirty-six, including the musicians, three sound men, two secretaries, three roadies, managers, wives, lovers, assorted children, and other animals.
18th March 1970. Someone proposes that the whole tour be filmed. Another, bigger, airplane is ordered to accommodate the five-man-film-crew supplemented entourage, which now numbers forty-three.
19th March 1970. These forty-three crowd into the new Super Constellation and wing to Detroit, where their first live performance occurs the next day.
27th and 28th March 1970. Four appearances later Joe Cocker, Mad Dogs & Englishmen arrive at the Fillmore East, wherein this album was recorded in its entirety, the lion's share coming from the Friday evening shows.
16th May 1970. After playing their last show together (in San Bernardino, California) and then kissing, embracing, flashing back sentimentally, and crying the odd tear, Joe Cocker, Mad Dogs & Englishmen go their separate ways, but not before having bestowed upon each of us who saw them or have heard this album or will see the film of their adventures a generous dose of joy.
Vendor of the Cosmic Comma
ORIGINAL ROLLING STONE REVIEW
This live two-album set is probably indispensable to die-hard Joe Cocker fans. Anyone else should proceed at his own risk.
The reason isn't too hard to figure out. Mad Dogs and Englishmen were formed on a few days' notice to meet contractual obligations and sounds like, well, like a group that was formed on a few days' notice to meet contractual obligations. With the exception of Leon Russell, who excels on guitar as well as on piano, no one has any musical identity on this album. Neither is the group as a whole much of a back-up for Cocker. Each guy seems to be playing fills for everyone else, and the arrangements are oh so predictable and mechanical.
Which results in a spiritless version of "Honky Tonk Women," undoubtedly the most spirited song in a good while, a version of "Cry Me a River" that's in its own way as embarrassing as the original, sad fillers like "Superstar," and a host of other songs that so overlap stylistically they tend to blur into one long, semi-interesting piece. Cocker either can't or doesn't want to rise above the cumbersome performance.
There are some highlights. "Feelin' Alright" is rousing, and Joe and the gang do a pretty good job on "Let's Go Get Stoned," though the song suffers from all that superfluous emoting at the end. "I've Been Loving You Too Long" almost saves a blue medley that also included "Drown In My Own Tears" and "When Something Is Wrong With My Baby." You can shake your moneymaker to "Give Peace a Chance" (the one written by Russell and Bonnie Bramlett, not John and Yoko), and they close strong with "Delta Lady."
It should be noted that the Fillmore East audience (which included Dylan, according to the introduction of "Girl From the North Country") couldn't get enough, so maybe it's all just a matter of taste. It should also be noted that this is "music from the original soundtrack," and you know what that means. Ninety minutes of variations on Joe's Woodstock sequence, no doubt.
Mad Dogs and Englishmen was a lark, and seemed to be a lot of fun for many. But they sure didn't cut it musically, and let's hope that now that they've disbanded, Joe can reassemble a smaller group akin to the Grease Band and get back to doing his real thing.
~ Pete Nartez (October 1, 1970)