Marmusic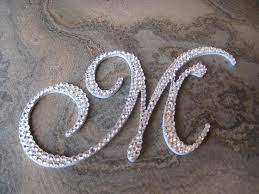 BILLBOARD YEAR-END CHART - TOP ALBUM (1978)
The Billboard Year-End chart is a chart published by Billboard which denotes the top album of each year as determined by the publication's charts.
1978 - Saturday Night Fever: The Original Movie Sound Track
Saturday Night Fever: The Original Movie Sound Track is the soundtrack album from the 1977 film Saturday Night Fever starring John Travolta. In the United States, the album was certified 15x Platinum for shipments of over 15 million copies. The album stayed atop the album charts for 24 straight weeks from January to July 1978 and stayed on Billboard's album charts for 120 weeks until March 1980. In the UK, the album spent 18 consecutive weeks at No. 1. The album epitomized the disco phenomenon on both sides of the Atlantic and was an international sensation.
After the Bee Gees completed mixing their live album Here at Last...Bee Gees...Live at Le Chateau, they began recording songs for their next album. "If I Can't Have You" was the first song they recorded, but it was not used on the film. The Bee Gees' songs began in Le Chateau, France and finished in Criteria and Cherokee Studios. Barry as the lead vocalist on all of the songs as it was pretty much established on Children of the World that his voice was now the voice of the Bee Gees. With mostly falsetto and an occasional breathy natural voice, Barry performed much of the backing and harmony vocals with Robin and Maurice. On the recording of the songs, Maurice was sometimes notable for bass guitar parts and Blue Weaver on keyboards and synthesizer.
The soundtrack also won a Grammy Award for Album of the Year. The only disco album to do so. In 2003, the album was ranked No. 131 on Rolling Stone magazine's list of the 500 greatest albums of all time.
1. "Stayin' Alive" (Bee Gees) - 4:45
2. "How Deep Is Your Love" (Bee Gees) - 4:05
3. "Night Fever" (Bee Gees) - 3:33
4. "More Than a Woman" (Bee Gees) - 3:18
5. "If I Can't Have You" (Yvonne Elliman) – 3:00
1. "A Fifth of Beethoven" (Walter Murphy) - 3:03
2. "More Than a Woman" (Tavares) - 3:17
3. "Manhattan Skyline" (David Shire) - 4:45
4. "Calypso Breakdown" (Ralph MacDonald) - 7:51
1. "Night on Disco Mountain" (David Shire)
"Modest Mussorgsky" (arranged by Shire) - 5:13
2. "Open Sesame" (Kool & the Gang) - 4:01
3. "Jive Talkin'" (Bee Gees) - 3:44
4. "You Should Be Dancing" (Bee Gees) - 4:14
5. "Boogie Shoes" (KC and the Sunshine Band) - 2:17
1. "Salsation" (David Shire) - 3:51
3. "Disco Inferno" (The Trammps) - 10:51