Marmusic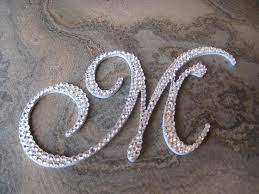 ON THIS DATE (52 YEARS AGO)
September 23, 1970 - Santana: Abraxas is released.
# ALL THINGS MUSIC PLUS+ 5/5 (MUST HAVE)
# Rolling Stone (see original review below)
Abraxas is the second studio album by Santana, released on September 23, 1970. It reached #1 on the Billboard 200 Top LP's chart and #3 on the R&B Albums chart. The single "Oye Como Va" reached #13 on the Billboard Hot 100 and #32 on the R&B singles charts. In 2003, the album was ranked number 205 on Rolling Stone magazine's list of the 500 greatest albums of all time. Abraxas was deemed "culturally, historically, or artistically significant" by the Library of Congress and was selected for preservation in their National Recording Registry in 2016.
Consolidating their live success at the Woodstock Festival in 1969, and the interest generated by their first album the band took some time to issue a follow-up. Abraxas mix of rock, blues, jazz, salsa and other influences made it a classic that defined Santana's early sound, and showed a musical maturation from their first album.
Abraxas features a mixture of Latin influences with familiar rock themes such as overdriven electric guitar, organ and heavy drums. The album also demonstrates Santana's stylistic versatility, including tracks such as "Samba Pa Ti" (a classic slow-burning piece) and "Incident at Neshabur", both being instrumentals. The latter has several rhythm and time signature changes consistent with its jazz feel. Latin percussion — congas, bongos and timbales, as well as a conventional rock drum setup, make this Santana's first foray into true Latin rhythm.
The album cover features the 1961 painting Annunciation by German-French painter Mati Klarwein. According to the artist, it was one of the first paintings he did after relocating to New York City. Carlos Santana reportedly noticed it in a magazine and asked that it be on the cover of the band's upcoming album. The cover is now considered a classic of rock album covers.
RECORD WORLD, October 3, 1970 – PICK HITS
ABRAXAS SANTANA—Columbia KC 30130. Santana's second album will break them up all over the place. These first truly successful exponents of Latinrock (plus extra secret ingredient) interpret the work of Tito Puente, Gabor Szabo and themselves on this sizzling, cooking handsome package.
ORIGINAL ROLLING STONE REVIEW
Carlos Santana is one of the three new guitarists who border on B. B. King's cleanliness. His only two contemporaries are Eric Clapton and Michael Bloomfield, but Santana is playing Latin music and there are no other Latin bands using lead guitars. The paradoxical thing about Santana has been their acceptance by a teenybop audience that digs Grand Funk and Ten Years After when they should be enjoyed by people who are into Chicago and John Mayall.
The heart of Santana is organist Gregg Rolie and bassist Dave Brown, who hold the rhythm together over which the percussion unit can jam and bounce. Timbales, congas (Puerto Rican) and drums take off on Brown's rhythm and then Santana himself comes in to make his statements on lead guitar.
Carlos Santana is a Chicano and he loves the guitar, which has always been used heavily in Mexican music. He has perfected a style associated with blues and cool jazz and crossed it with Latin music. It works well, because the band is one of the tightest units ever to walk into a recording studio. Of white bands, only Chicago can equal their percussion, but Chicago is held together by horns, while Santana is held together by timbales and congas.
"Oye Como Va" is the highlight of the album. It's only weakness is that Roli's fine organ has been mixed too low. This is a different trip for Santana, much more into the styles of the younger Puerto Rican musicians in New York, like Orchestra DJ and Ray Olan, and farther from the Sly trip that dominated their first album. Unless you really dig Latin music or some of the middle period work of Herbie Mann and the Jazz Messengers, you may not enjoy this cut or the album at all.
Abraxas is one of the new independent productions for Columbia done at Wally Heider's studio, and bass player Dave Brown did much of the engineering. The album he has helped to come up with may lose Santana some of their younger audience, but is bound to win them respect from people interested in Latin jazz music. On Abraxas, Santana is a popularized Mono Santamaria and they might do for Latin music what Chuck Berry did for the blues.
The major Latin bands in this country gig for $100 a night, and when you see them, you can't sit still. If Santana can reach the pop audience with Abraxas, then perhaps there will be room for the old masters like La Lupe and Puente to work it on out at the ballrooms. But for now, Abraxas is a total boogie and the music is right from start to finish. (RS 73)
~ Jim Nash (December 24, 1970)
1. "Singing Winds, Crying Beasts" (Carabello) - 4:51
2. "Black Magic Woman/Gypsy Queen" (Green/Szabo) - 5:22
3. "Oye Como Va" (Puente) - 4:16
4. "Incident at Neshabur" (Gianquinto, Santana) - 4:57
1. "Se a Cabo" (Areas) - 2:50
2. "Mother's Daughter" (Rolie) - 4:25
3. "Samba Pa Ti" (Santana) - 4:54
4. "Hope You're Feeling Better" (Rolie) - 4:11
5. "El Nicoya" (Areas) - 1:30