Marmusic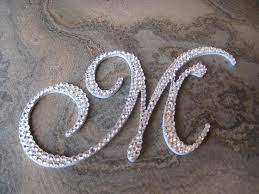 ON THIS DATE (52 YEARS AGO)
September 18, 1970 – Black Sabbath: Paranoid is released.
# ALL THINGS MUSIC PLUS+ 5/5 (MUST HAVE!)
# NEW MUSICAL EXPRESS UK (Ozzy Osbourne – see below)
Paranoid is the second studio album by Black Sabbath, released on September 18, 1970 in the UK (January 1971 in the US). It reached #1 on the UK Albums chart, and features the "Paranoid" single, which reached #4 on the UK Singles chart. When released in the US, it reached #12 on the Billboard 200 Top LP's chart. In 2003, the album was ranked number 130 on Rolling Stone magazine's list of the 500 greatest albums of all time.
Black Sabbath emerged from the industrial slums of Birmingham, England, in 1966. Tony Iommi (guitar), Geezer Butler (bass), Bill Ward (drums) and John 'Ozzy' Osbourne (vocals and harmonica) originally comprised a blues band called Earth, which won a small but fanatical following in and around their home town.
Black Sabbath's self-titled debut album, with its occult overtones and wall of sound, was released in early 1970 in the U.K., where it shot into the Top 20. American success was no less impressive for a group with an "underground" reputation. Black Sabbath reached #23 on the album charts and eventually sold more than one million copies.
Black Sabbath returned to the studio in June that year, again with producer Rodger Bain, to record their second album. The album was recorded at Regent Sound Studios and Island Studios in London, England. The album's eponymous single "Paranoid" was written in the studio at the last minute to fulfill the record label's request for a single.
As drummer Bill Ward explains:
"We didn't have enough songs for the album, and Tony just played the "Paranoid" guitar lick and that was it. It took twenty, twenty-five minutes from top to bottom."
The breakthrough came later that year with Paranoid, a pioneering heavy metal offering. Laden with Iommi's driving guitar riffs, Ozzy's eerie vocals and the thundering rhythm section of Butler and Ward. It introduced themes that would recur throughout Black Sabbath's career – doom, destruction and realms beyond the grave. Its selections of original songs, including "War Pigs," "Iron Man," "Electric Funeral" and the album's centerpiece, the six minute-plus "Fairies Wear Boots," would set standards for countless heavy metal hopefuls to follow. The song "Iron Man" was originally entitled "Iron Bloke". Upon hearing the main guitar riff for the first time, Ozzy Osbourne remarked that it sounded "like a big iron bloke walking around". The title was later changed to "Iron Man". At the end of 1970, Black Sabbath embarked on a successful American tour, establishing themselves as a major concert attraction for years to come.
Essentially, Black Sabbath basically invents here what would become one of the most popular genres of music in the latter 20th century and beyond. Even after the millions of heavy metal albums that have followed in its wake, Paranoid stands as an all-time classic.
The album was originally titled War Pigs, but allegedly the record company changed it to Paranoid, fearing backlash from supporters of the ongoing Vietnam War. At the time, the band were surprised that the song they'd created in such a short period of time would become the album's title track, though they did concede that it had the potential to become a single. Additionally the band's label felt the title track was more marketable as a single. Ozzy Osbourne states in I Am Ozzy that the name change had nothing to do with the Vietnam war, and was entirely due to the record company deciding the album would be easier to sell if it was named after the single, which had already had significant success by the time the album was released.
The original UK vinyl release was in a gatefold sleeve. The inner of the gatefold had a black-and-white photo of the band, posed outdoors on a grassy hill, and was their first appearance on album artwork. To spread the original picture over the gatefold, Ozzy Osbourne was separated from the other members of the band and a section of the grass was copied and dropped into the gap. The album cover features a man in red with a sword.
NEW MUSICAL EXPRESS UK, September 26, 1970
Ozzy Osbourne takes readers through Sabbath's second LP
BLACK SABBATH TURN out a gutsy, "sock 'em all the time" type of music which is never pretentious and the album is a good example of what they're doing on stage. The speed and force of the music is sustained throughout, Terry Butler's bass and Tony lommi's lead guitar forcing the numbers along while drummer Bill Ward puts down a solid foundation. Ozzy played me their new Vertigo album (42s 6d) and talked about the tracks. Here's what he had to say:
"It's about VIP people who are sitting there saying `Go out and fight' and all the everyday people are forced to, but the VIPs never do. We're not a political group, it's just that most of our songs have messages."
"This is about a guy who has a hang-up with chicks. It's got a heavy riff. We're not a single group and after the first single, which we didn't like, we just wrote this in the studio and now it's starting to sell."
"We wrote this in the studio as well. We decided to vary the album more by having a soft number. It's a smoky jazz club number about someone going through space and seeing stars and things."
"This is about a guy who invented a time machine and he goes through time and finds the world is going to end. Coming back, he turns to iron and people won't listen to him, they think he's not real. He goes a bit barmy and decides to get his revenge by killing people. He tries to do good but in the end it turns into bad."
"In years to come, the way things are going, there's going to bea nuclear war, which is what this track's about. There's a lot of evil in the world today."
"It's about people on drugs and what happens to them -their skin turning green and things. There's a lot of gory words, but we've seen a lot of people like that and it's getting out of all proportion. If you can frighten people with words it's better than letting them find out by trying drugs. I'm not trying to say we're angels, I've indulged to a certain extent, but I'd never try any of the hard drugs or trips or anything."
"Again, it's a warning about the use of drugs."
MELODY MAKER, September 19, 1970
Occult intrigues behind them, BLACK SABBATH concentrate on becoming the year's rock phenomenon. Written in five minutes, their single "Paranoid" is a massive hit. As chaos mounts on a UK tour, Ozzy Osbourne (and his brother) keep track of business. "We'd better sort the money before we go on," says Ozzy. "Can you pay us in cash?"
BLACK SABBATH ARE, and always will remain, in the public's eye a dark, satanic band, for their music is dark and heavy to the point of being morbid. Yet they have a name, a name that is getting big headlines, and a name that is selling LPs and singles at a fast rate.
Paranoid, an LP released last week without the band knowing it, is, as the name suggests, a heavy, riff -ridden noise that appeals to the already cauliflowered ears of many a person. Like the satanic mills of yesteryear, Sabbath are churning out heavy material by the yard- in fact, by the mile. In these days -days that are being described as thestart of the turning point in pop music -what future exists fora totally heavy outfit?
As far as Sabbath are concerned, everything exists for them, in a heavy sort of way. Sabbath speak seemingly through one mouth, owned by the four oft hem -John Osbourne (vocals and harmonica), Tony lommi (guitar), Geezer Butler (bass) and Bill Ward (drums). Every question is answered by all four; there is no real spokesman, although lommi is the easiest to understand.
"We all like heavy music, and we feel that it's going to go on for ever and ever. You can drive a lot home with heavy stuff, get into what you mean to say and we are totally satisfied with the way the sound is going," drawled lommi.
Sabbath do not plan their music. They prepare very little. Their music comes from the immediate mood on them at that time-it must be a sad world they live in- but nevertheless, they just start playing, and goon. Paranoid was an album that took only a matter of hours to produce. "It was all just an instant thing, spontaneous, if you like; there was little written down. It was all in our heads, and came out as one," he continued.
A dark, satanic coffee arrived, the atmosphere became just a little lighter, but it was still all too uncomfortable. "Audience reaction gets better and better, and we get more excited with the success that seems to be coming. Yet people still expect us to sacrifice virgins, and occult things like that, which if we say it once, we say it a thousand times, was never anything to do with us."
While I was with them, the band were told that a Black Sabbath parade had recently been held in the States, with thousands of people taking part, and apparently hyping the band to no small extent. Large sections of America had met the news that Sabbath were doing an October tour with wild cries of "great". The band took it all in a rather cool, heavy way. "We haven't done the States before, and we are looking forward to it with interest," said Tony and the rest of the group. They are also looking forward to a large European tour. They have done good business across the Channel, and know they can do more.
Paranoid was not only Black Sabbath's most popular record (it was a number one smash in the U.K., and "Paranoid" and "Iron Man" both scraped the U.S. charts despite virtually nonexistent radio play), it also stands as one of the greatest and most influential heavy metal albums of all time. Paranoid refined Black Sabbath's signature sound -- crushingly loud, minor-key dirges loosely based on heavy blues-rock -- and applied it to a newly consistent set of songs with utterly memorable riffs, most of which now rank as all-time metal classics. Where the extended, multi-sectioned songs on the debut sometimes felt like aimless jams, their counterparts on Paranoid have been given focus and direction, lending an epic drama to now-standards like "War Pigs" and "Iron Man" (which sports one of the most immediately identifiable riffs in metal history). The subject matter is unrelentingly, obsessively dark, covering both supernatural/sci-fi horrors and the real-life traumas of death, war, nuclear annihilation, mental illness, drug hallucinations, and narcotic abuse. Yet Sabbath makes it totally convincing, thanks to the crawling, muddled bleakness and bad-trip depression evoked so frighteningly well by their music. Even the qualities that made critics deplore the album (and the group) for years increase the overall effect -- the technical simplicity of Ozzy Osbourne's vocals and Tony Iommi's lead guitar vocabulary; the spots when the lyrics sink into melodrama or awkwardness; the lack of subtlety and the infrequent dynamic contrast. Everything adds up to more than the sum of its parts, as though the anxieties behind the music simply demanded that the band achieve catharsis by steamrolling everything in its path, including its own limitations. Monolithic and primally powerful, Paranoid defined the sound and style of heavy metal more than any other record in rock history.
All songs credited to Tony Iommi, Ozzy Osbourne, Geezer Butler and Bill Ward.
"Electric Funeral" – 4:47
"Jack the Stripper/Fairies Wear Boots" – 6:13