Hannah Read & Michael Starkey
Marmusic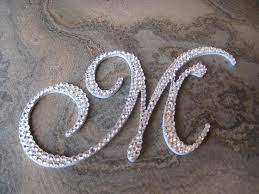 Als dit de toekomst van Schotse folk is, dan is het in zeer goede handen.
'Cross The Rolling Water' is a gem of a recording, an infectious, dynamic, richly layered album that's a timeless, irresistible and thoroughly entertaining treat.
An atmospheric rendition of John Lusk's reel 'Apple Blossom' opens Cross The Rolling Water, a fine-sounding piece of Americana from Brooklyn based Singer-Songwriter and Fiddler Hannah Read and Edinburgh based banjo player Michael Starkey, from the duo's debut album.
Hannah Read and Michael Starkey initially met back in 2017, and whilst 50% of the duo's cultural background remains in Scotland, the Appalachian mountains are their musical destination. However, Cross The Rolling Water is no pastiche; Read and Starkey have paid their dues and are fully emerged in the old-time tradition.
Thirteen tracks make up the album, which is due for release on June 3rd via Hudson Records, a few traditional with some newly self-composed tunes and songs slotted in perfectly. Starkey's 'Blue River' is a case in point, a breezy little jaunt down the Colorado River, Read's fiddle playing effortlessly against Starkey's rhythmic banjo. The same timelessness can be heard in Read's 'Waltz De La Funguy,' a beautifully atmospheric sawdust-tinged duet; you can almost feel the cornmeal under your feet as banjo and fiddle dance and sway. And if that doesn't get your feet tapping, then the feisty, gloriously fiery 'Charleston' and 'Old Kentucky Whiskey' most certainly will.
Kenny Hall's 'Rose Tree' is a banjo-led delight that blossoms further when Read's fiddle makes its sweet appearance, whilst Allen Reynolds' 'Ready For The Times To Get Better' is a more melancholic but resilient stand for the future. A darker sound balanced by Read's mellow vocals and Starkey's low-key harmonies.
There are some considered interpretations here too. Anais Mitchell's 'Shenandoah' is presented twice, first as a song and then as a paired down instrumental, whilst songs and tunes rooted in the playing of Narmour & Smith, Nile Wilson, and Noah Beavers make appearances.
The album concludes with Clyde Davenport's 'Johnny Come Along', which, following a slow start, gives way to a hearty climax and provides an uplifting, pure and gloriously fun closer to a genuinely evocative album.
Cross The Rolling Water manages to capture something almost elusive to achieve; an authentic and believable sound by two artists not native to the songs and histories they are exploring – it's hard to believe Read and Starkey haven't grown up surrounded by the Blue Ridge Mountains of Virginia. Add in the fact that the album was recorded in the Scottish Borders in the winter of 2020 equally impressive and a testament to Hudson Records producer Andy Bell's talents.
Read and Starkey have delivered a gem of a recording; an infectious, dynamic, richly layered album with an old-time vibe that makes us yearn to grab a pew beside them and join right in. For the sheer joy of the sound of a fiddle and banjo together. Cross The Rolling Water is pretty hard to beat. It's a timeless, irresistible and thoroughly entertaining treat – it tops even the finest mountain moonshine.