Marmusic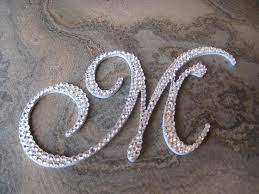 Muzz is het nieuwe project van Paul Banks (zanger van Interpol), Josh Kaufman (producer, multi-instrumentalist en lid van Bonny Light Horseman) en Matt Barrick (drummer van Jonathan Fire*Eater, The Walkman en Fleet Foxes' liveband).
Banks en Kaufman zijn vrienden sinds hun tienerjaren, nadat ze samen de middelbare school in het buitenland hebben gevolgd gingen ze beiden afzonderlijk naar New York voor een vervolgstudie. Daar kruisten ze onafhankelijk paden met Barrick terwijl ze zich in vergelijkbare muziekkringen begaven. Ze hielden contact en Barrick drumde voor het project van Banks met The RZA, Banks + Steelz en op enkele van Kaufmans productiesessies. Kaufman hielp Banks bij zijn Julian Plenti solo avontuur, er werden verschillende demo's gemaakt en een gezamenlijke studio in Philadelphia gekocht. Toen de gelegenheid zich voordeed om als trio muziek te maken, pakte de heren die met beiden handen aan.
Alle drie de leden hebben een bijdrage geleverd aan de teksten en hielpen allemaal mee aan het vocaal vormgeven van de nummers (een primeur voor Banks, die meestal de enige tekstschrijver is). "Josh has more training as a theory musician while Paul comes from a different perspective," zegt Barrick."You never know how Paul's gonna approach a song, lyrically and melodically, so it's always unusual and exciting. Everyone is open to everyone else's ideas. I think three is a great number of people for a band. We all had a big hand in everything."
Kaufman over Muzz: "the music has this weird, super removed vibe but is also personal and emotional at the same time. If something felt natural in a simple way, we left it. I'd never heard Paul's voice framed like that—a string section, horns, guitars—we know none of that is visionary but it felt classic and kind of classy."De naam van de band dient om datzelfde gevoel te beschrijven. Kaufman gebruikte het woord 'muzz' om de subtiele, analoge kwaliteit en textuur van de muziek te beschrijven.
"Ultimately, the music speaks for itself," zegt Banks. "We have a genuine, organic artistic chemistry together. It's partly a shared musical taste from youth, as with me and Josh, but then it's also the souls of my friends that resonate with me when expressed through music. I think it's cosmic."